Island Seawall is seeking an investor(s) / partner(s) to produce and install "Precast Concrete Modular Seawall Systems" in the Metro New York City area - Long Island and Connecticut where Shorelines are in need of protection systems.
Manufacture of the Modules will take place on work barges that can be moved to close proximity of installation – the finished Modules will be transferred to delivery barges – installation will be by crane mounted or operating from a work barge. Smaller equipment that may be necessary at the shore would be brought in via landing craft barges.
The "beach landing" installation procedure will eliminate potential damage to fragile on-shore infrastructure and private property where accessibility for heavy equipment is limited or non-existent.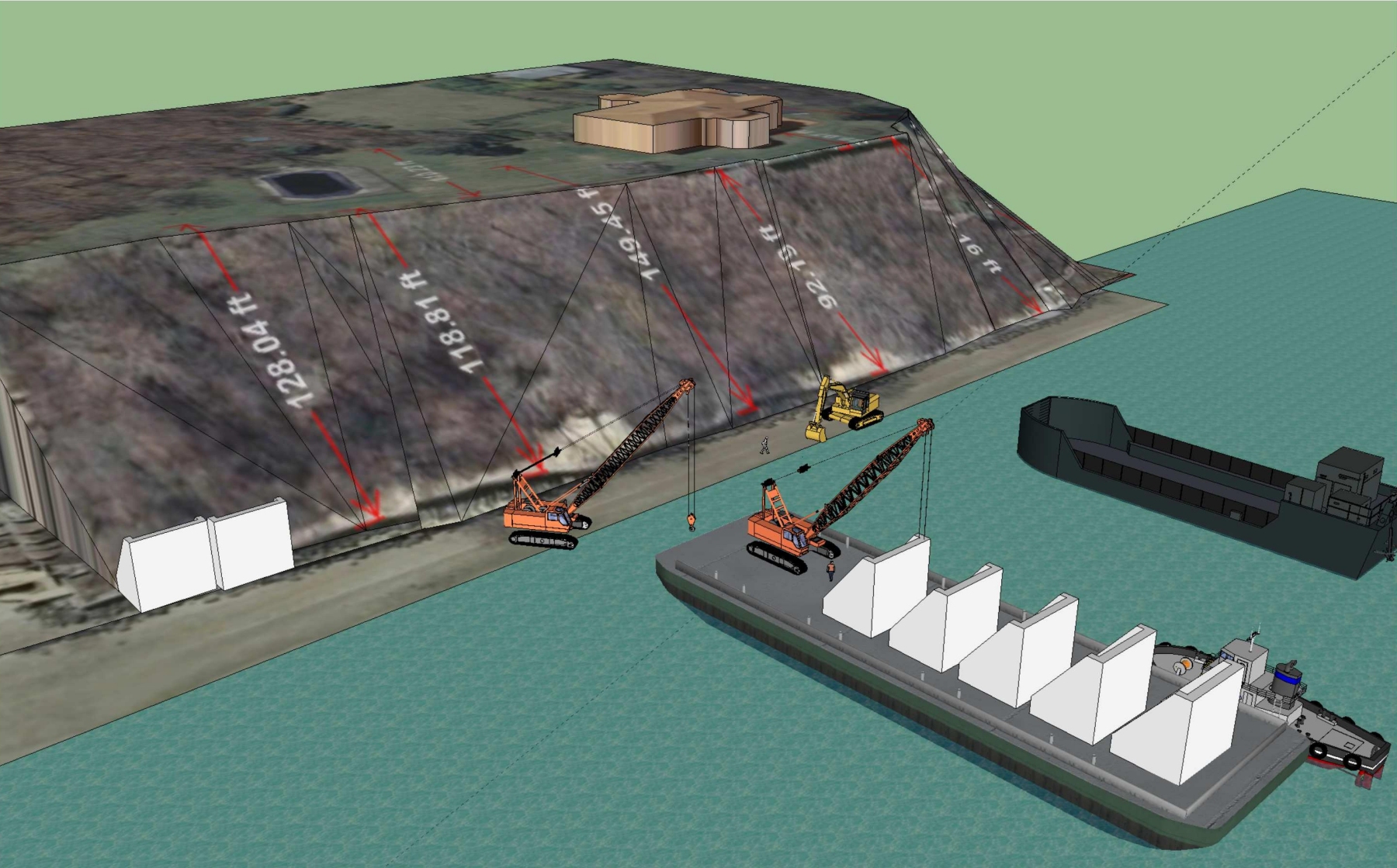 The Principals of Island Seawall have experience in the design and installation of precast concrete seawall systems - see photos of installed systems and additional photos below.
Island Seawall is currently seeking seed capital to introduce the Precast Seawall System to the Metro NYC area and more particularly to Long Island and Connecticut. The company can be operational in 60 days or less with proper funding. Seed Capital will be used to set up a new corporation, get legal protection in place for the system design and to start the approval and sales operations.
Operating capital would be required based on commitments and contracts to install – would be determined by the magnitude of prospective installations.
Need investor(s) / partner(s) who have the resources and/or organization to make this new system take off. Will provide a tremendous benefit to the Metro NYC area and pave the way for worldwide shoreline protection opportunities.
These Seawall examples were manufactured at, or close to the installation location – all required heavy lifts that were performed from the shoreline.
THESE MODULES ARE DOCUMENTATION OF PAST INSTALLATIONS.
<![if !vml]>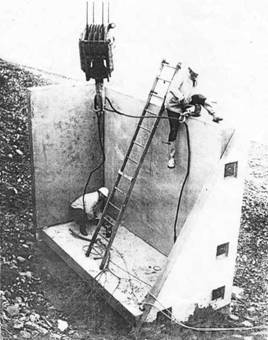 <![endif]> <![if !vml]>
<![endif]>
Below 6 FT high monolithic precast module being installed in the water.
Larger Modules can also be installed in the water.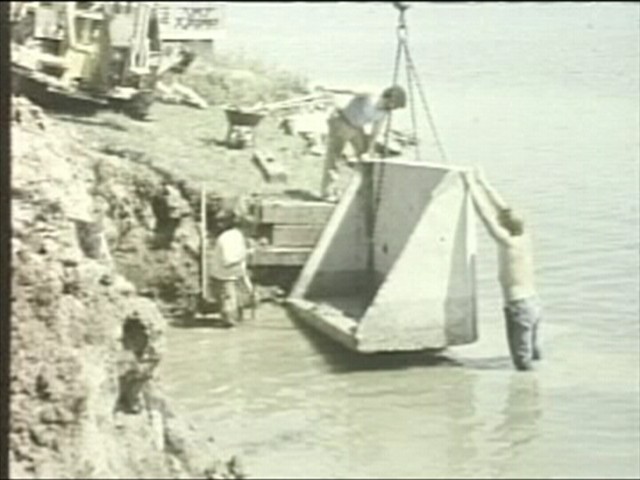 <![if !vml]>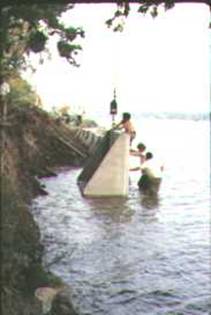 <![endif]>
Below - BEFORE .............. AND ............. AFTER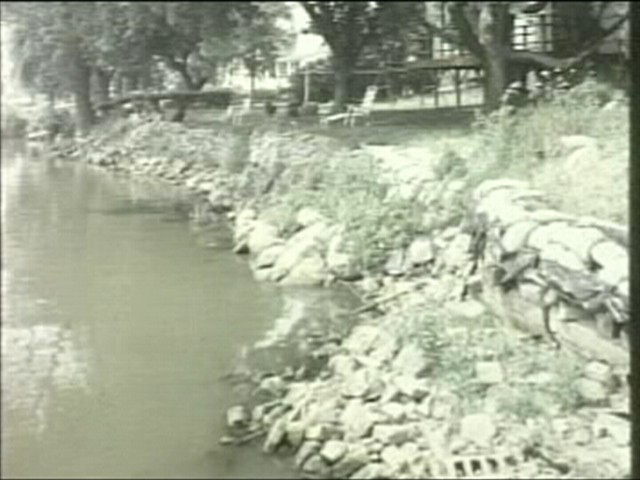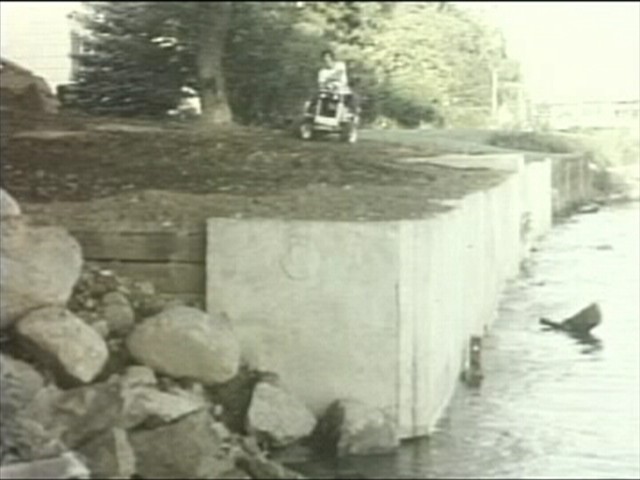 Below a 12 FT high precast module being lowered into position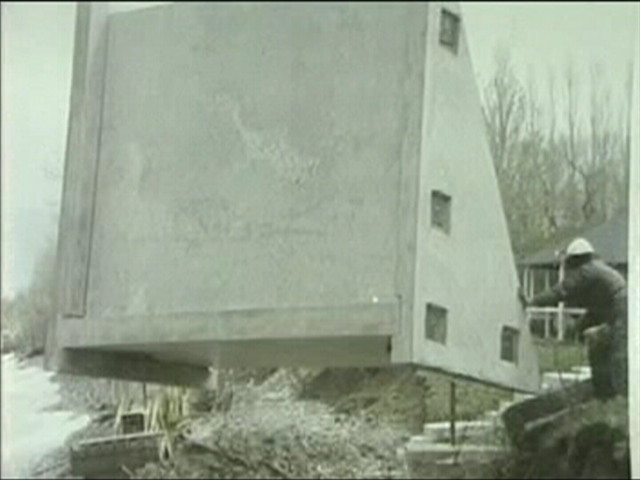 The modules below are 12 feet high – this installation is on Lake Ontario in one of the most violent shoreline areas called "Omaha Beach"

During storms – fish would be plastered on the house at the top of the embankment.
<![if !vml]>
<![endif]>
Materials, equipment and labor to do this are readily available at competitive costs.
Your comments and feedback would be appreciated.
E-mail rga@tectonicsystems.com
OR ...... Call Robert G. Armando (Bob) today to discuss details.
631-220-1098
Island Seawall Home Page
View Seawall Systems in Place
Page Design ©2016 Island Seawall
.